Though private prayer be a brave design,
Yet public hath more promises, more love:
And love's a weight to hearts, to eyes a sign.
We all are but cold suitors; let us move
Where it is warmest. Leave thy six and seven;
Pray with the most: for where most pray, is heaven.
– George Herbert, The Church-Porch, 67.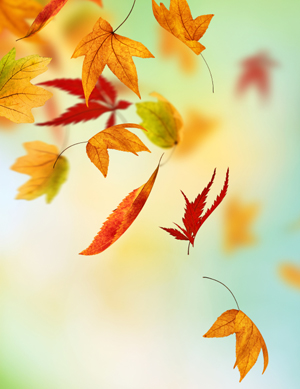 Autumn has fallen
And soon all the leaves
Let go and take flight
From the limbs of the trees.
Burnt-hued acrobats,
Spinning and swirling,
Balance on breezes,
Twisting and twirling.
Upon the earth's floor,
By true expertise,
Alighting at last
With the greatest of ease.
The rake leans against the tree
Waiting for a pair of hands
To sweep fall's confetti
Of oranges, yellows, and reds;
The sun's frozen imprints.
Graceful embers tumbling
In the mischievous breeze,
Composing a burnished collage
Of winter's prelude upon the ground;
Summer's parade having passed.
Wife and baby
Peacefully sleeping.
Pictures of blessing;
Mercies incarnate.
Journey of the Magi
by T.S. Eliot

A cold coming we had of it,
Just the worst time of the year
For a journey, and such a long journey:
The ways deep and the weather sharp,
The very dead of winter.
And the camels galled, sore-footed, refractory,
Lying down in the melting snow.
There were times when we regretted
The summer palaces on slopes, the terraces,
And the silken girls bringing sherbet.
Then the camel men cursing and grumbling
And running away, and wanting their liquor and women,
And the night-fires going out, and the lack of shelters,
And the cities dirty and the towns unfriendly
And the villages dirty and charging high prices:
A hard time we had of it.
At the end we preferred to travel all night,
Sleeping in snatches,
With the voices singing in our ears, saying
That this was all folly.

Then at dawn we came down to a temperate valley,
Wet, below the snow line, smelling of vegetation;
With a running stream and a water mill beating the darkness,
And three trees on the low sky,
And an old white horse galloped away in the meadow.
Then we came to a tavern with vine-leaves over the lintel,
Six hands at an open door dicing for pieces of silver,
And feet kicking the empty wineskins.
But there was no information, and so we continued
And arrived at evening, not a moment too soon
Finding the place; it was (you may say) satisfactory.

All this was a long time ago, I remember,
And I would do it again, but set down
This set down
This: were we led all that way for
Birth or Death? There was a Birth, certainly,
We had evidence and no doubt. I had seen birth and death,
But had thought they were different; this Birth was
Hard and bitter agony for us, like Death, our death.
We returned to our places, these Kingdoms,
But no longer at ease here, in the old dispensation,
With an alien people clutching their gods.
I should be glad of another death.
The Innocents
Peacefully sleeping, without a sound,
Wrapped in blankets all around,
Lies my daughter, sweet and mild;
A joy.  A gift.  A precious child.
Tiny fingers.  Tiny toes.
Of these things she is composed.
Soft and pudgy in her frame;
Amazed the Savior bore the same.
She lies there safe and undisturbed;
Was it the same for the flesh-made Word?
A tyrant's price placed on His head;
The King of the Jews Wanted: Dead.
With Him to Egypt His parents fled
Obeying what the angel said.
Old Herod's sword in fury stirred,
On Bethlehem's boys his wrath conferred.
Lamentations hardly tame
By mothers whose sons they'd ne'er reclaim;
In Ramah's streets their grief arose,
No comfort found or calm repose.
Thus it was for the Promised Child,
Who came to save a world defiled.
Sleep on, little girl, in His grace wound,
For He is life and peace unbound.
"Beer"
Easy
Going down
Dark and smooth chocolate tones
"Invitation"
The cement was wet
I need to wash my hands
Lasting impressions