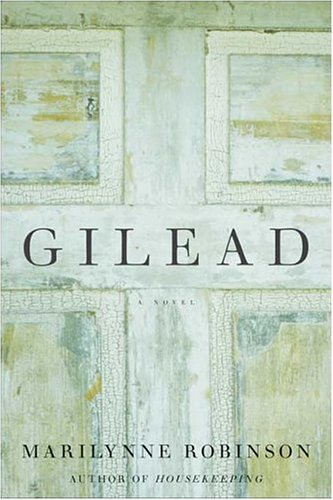 Roughly six months ago I read and posted a brief review of Marilynne Robinson's Home.  In it Ms. Robinson tells a different, but overlapping story with that of Gilead.  Arguably, Gilead should be read first, since it was written first, and I now I wonder how my experience of Home might have been different had I read Gilead first.  But I didn't, and so until I decide to read them in the "correct" order I will simply be left to wonder.  Quite honestly, I don't think that my experience of either book was necessarily lessened.  In fact, I think that my perception of Jack Boughton's character in Home was more intense for not having read the insights provided about him by the Reverend Ames in Gilead.  I was relieved to read them, as it softened Jack's character in an unexpected way.  However, Robinson's first foray into the life of a family in the town of Gilead isn't mainly about Jack Boughton, so much as it is about the aged Ames writing to his young son – a mixture of reminiscence, imparting of wisdom, and encouragement in faith.  Still, Jack haunts the Reverend's thoughts and words, and as Gilead provided me with new revelation about Jack, it did the same for Reverend Ames.  Now, perhaps this only proves that I should have read Gilead first, and maybe it does, but it also occurs to me that this reveals the brilliance of what Ms. Robinson accomplishes in these two books.  To be able to write about the same events, but from the different perspectives of various characters within the stories she crafted, and convincingly so, is quite remarkable.  The pathos which the reader experiences is palpable and powerful.
While I found the story of Home to be more emotionally gripping, I underlined numerous passages in Gilead, which is something I don't know that I've ever done before in a work of fiction.  The truths imparted and the insights into the human condition are notable, but Robinson's portrayal of the inner-life of a pastor was nothing short of revelatory.  I suppose Marilynne Robinson's literary achievement is evidenced by the fact that she won the Pulitzer Prize for Gilead.  I suppose…though a prize, no matter how prestigious, can hardly compare to the indelible mark Ms. Robinson's story leaves upon the reader.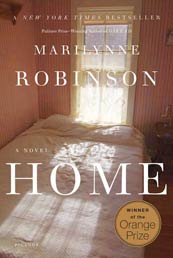 Marilynne Robinson won the Pulitzer Prize for her novel Gilead, so for me to attempt to tell you what a marvelous writer she is, I find subtly amusing.  But she is, and her book Home makes an impression that is difficult to compare to other books that I have read.  How she is able to beautifully express such ordinary things of life is a wonder that can only be known in the experience of reading the story itself.  How deftly she draws the reader in with the cords of life, family, home, and faith.  In a word, this story is bittersweet, but beautifully and hauntingly so.
Perhaps Home strikes so deeply to my own soul because I have been a Presbyterian for practically my entire life; because I am a pastor; and because I have children (two sons and a daughter) whom I wonder about – what their futures hold, and what their faith will look like in the years to come.  I also have many, many fond memories of the home in which I grew up, which includes baseball –  the smell of a leather glove, the feel of a new ball, the sound of the ball striking the glove, and the simple pleasure of playing catch.  Ms. Robinson's depictions are not so foreign, and that is, perhaps, why this work has made such a deep impression.  To say that this book is thoroughly enjoyable would be misleading.  There are times when it is hard to read, and your soul aches, and yet you continue because the story is your own.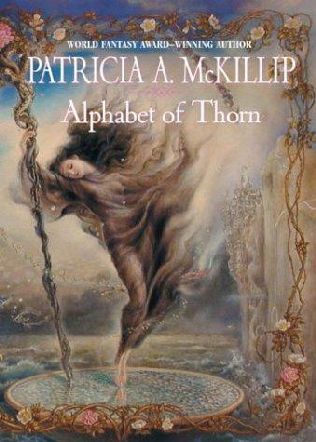 Perhaps the greatest complement that can be paid to a piece of fiction is that it causes you to see your own world and reality in a new light and at a deeper level.  Patricia McKillip arouses these senses in the beautifully written and captivating Alphabet of Thorn.  I highly recommend it if you enjoy the magic and romance of fiction; that experience of getting swept up into another world vividly portrayed across the canvas of your imagination.
(One parental note: In my opinion, this is probably not suitable for readers younger than high school age).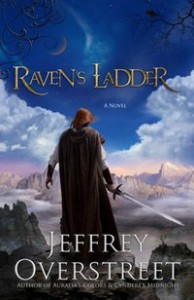 Jeffrey Overstreet has done it again.  Raven's Ladder, the third installment in The Auralia Thread, is another tale full of twists and turns that will keep you delightfully off-balance, but also reflective.  Since fiction is often a more able and accurate mirror of reality, the grittier nature of this volume challenges you on a personal level, while also making astute cultural observations.  As with Auralia's Colors and Cyndere's Midnight, Raven's Ladder has that depth of quality that gives you the sense that there is more to this story than first meets the eye, inviting you to read it again.  In keeping true to form, the tantalizing ending leaves you guessing as to how the threads of this adventure will be woven together at last in the final book, The Ale Boy's Feast.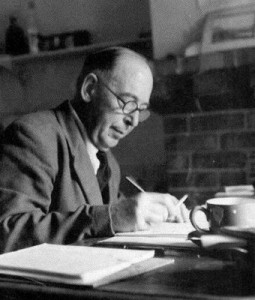 Posted this quote as a note on Facebook last year.  However, having just come across it again, it is has left a fresh impression.
"It is usual to speak in a playfully apologetic tone about one's adult enjoyment of what are called 'children's books'. I think the convention a silly one. No book is really worth reading at the age of ten which is not equally (and often far more) worth reading at the age of fifty – except, of course, books of information. The only imaginative works we ought to grow out of are those which it would have been better not to have read at all. A mature palate will probably not much care for creme de menthe: but it ought still to enjoy bread and butter and honey." – C.S. Lewis, On Stories
Cyndere's Midnight is the second book in the Auralia Thread by Jeffrey Overstreet, and is another thoroughly enjoyable read that I heartily recommend.  The plot and pace of the book makes it difficult to put down, and you will probably find yourself wanting to sneak away to a quiet room in the house or a corner in a coffee shop in order to read undisturbed.  As the story progresses from Auralia's Colors, the obvious and subtle imagery Mr. Overstreet employs in Cyndere's Midnight builds a delightful sense of anticipation and thoughtful reflection.  Here is another bit of fiction that will not leave you disappointed.