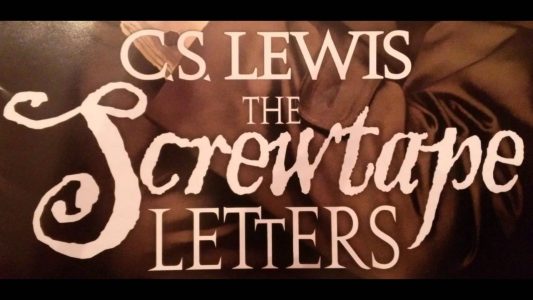 Beginning June 5th, we will read and discuss C.S. Lewis' The Screwtape Letters. We will meet together in the Fellowship Hall, at 9:45 AM. The reading schedule works out to approximately three chapters per week, making allowances for the Psalm and Hymn Sing the second Sunday of the month. We will keep to this schedule unless otherwise stated, so you can check back here for each week's reading assignment.
June 5: Preface and chs. 1-3
June 19: chs. 4-6
June 26: chs. 7-9
July 3: chs. 10-12
July 17: chs. 13-15
July 24:chs. 16-18
July 31: chs. 19-21
August 7: chs. 22-24
August 21: chs. 25-27
August 28: chs. 28-31
This evening we read 2 Samuel 24 as a family, and my five year old daughter had a particularly hard time reconciling the fact that so many people died (70,000) when it was David who sinned. His life was spared. These other people died in his place. God had mercy in stopping the Angel of the LORD before He inflicted judgment on Jerusalem. We talked about there being consequences for sin, especially the sins of leaders, and how sin doesn't only affect one person. Yes, we suffer on account of the sins of our leaders, whether on a national, state or local scale. That is part of how God made the world to operate. But it also occurred to me after some further reflection that we, God's people, never suffer on account of the sin of Jesus our King. Certainly Jesus is sinless, and so we are never put in a position to suffer for His mistakes, but David's failure in 2 Samuel 24 points forward to the Greater David who never fails. David was the shepherd of Israel, but the sheep suffered for his sin. Jesus is the Great Shepherd, but He suffered for the sins of His people. A sinless Shepherd is a comforting reality for God's people, and though we may suffer for His name and cause, it will never be on account of His failure as our King.