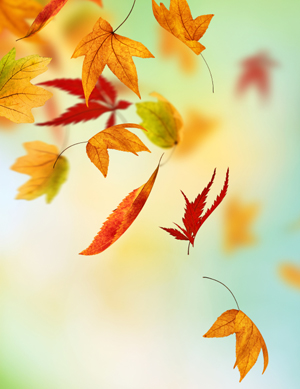 Autumn has fallen
And soon all the leaves
Let go and take flight
From the limbs of the trees.
Burnt-hued acrobats,
Spinning and swirling,
Balance on breezes,
Twisting and twirling.
Upon the earth's floor,
By true expertise,
Alighting at last
With the greatest of ease.
"Denial of self is the key to the solution of numerous practical questions which perplex the sober-minded believer of today.  A right understanding of this basic biblical demand would silence a host of errors regarding evangelism, sanctification, and practical living" – Walter J. Chantry, The Shadow of the Cross: Studies in Self-Denial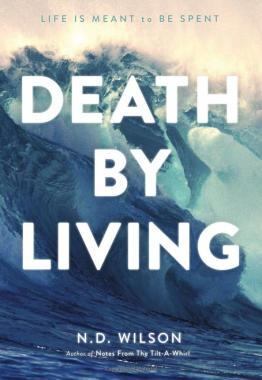 You will laugh.
You will wonder.
You will be moved (maybe to tears).
You will be challenged.
You will be brought to the precipice to consider that the life of faith is one of reckless abandon in the ordinary and mundane, neither of which are ordinary nor mundane.  Not really.
What will you do at that edge, at that moment that daily confronts you?
The conclusion from today's sermon:
"Deprived of wine at the Lord's table, it is no wonder that we fight our battles so timidly, no wonder we stay so nerdy and are constantly plagued by bullies.  Wine emboldens the soldier for battle, and wine also flows at the victory celebration that follows.  Those who devoured their enemies would devour a victory feast. This is the feast we enjoy: the Lord has aimed His arrows…at all our enemies, at the greatest enemies – sin and death – and has driven them from the field.  He makes us boisterous with wine, and He makes us flourish with grain and new wine" (Peter Leithart, Blessed Are the Hungry, 111).
Brothers and sisters, as we engage in ongoing battles, as our faith is tested and tried, as the Lord calls us to fight, to defend, to advance at whatever position He has placed us on the battle-front, isn't the sign of wine precisely what our faith needs?  To be made boisterous for the fight?  To see and taste the victory that has already been won, and the rest that awaits when the war is over at last? To take up the cup of the King who reigns at this very moment is to declare His Lordship over all.  It is to declare, however poorly faith may see it at the present, that Jesus governs all that come to pass, and is working out all things for the purposes of His kingdom.
And perhaps in the midst of the battle you lose sight of that reality, of that truth.  Perhaps in the constant onslaught of headlines of what rulers of nations are conspiring, and how the church is being persecuted as result, it's hard to see and believe that Jesus is ruling as the King of Kings, as the Emperor over the whole world. Your faith may be challenged in precisely those ways, and perhaps with every new headline you read, there's a twinge of fear that you sense, wondering what's going to happen, wondering what the state of the world or even our country is going to be like for your children or grandchildren in the coming years.
When your faith feels small, when it feels weak, and maybe you feel somewhat ashamed to admit your anxiety, then there's no better place for you to be right now, than to be reminded of what is true, and to receive courage for what lies ahead.  See what a gracious King we serve and follow.  See what a merciful Savior is ours who invites us week after week to the rest at His table; to this table where His victory is proclaimed, and where we are made boisterous with the wine that He gives.
Your King bids you to come. So come and rejoice and be glad with Him here.
Come, drink with Jesus who serves the best wine.