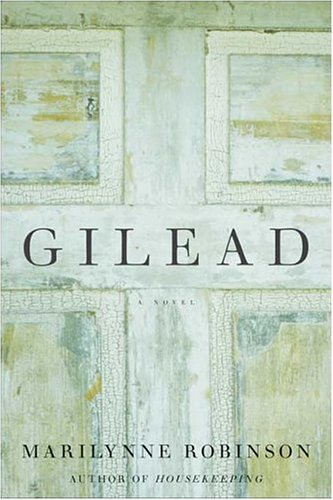 Roughly six months ago I read and posted a brief review of Marilynne Robinson's Home.  In it Ms. Robinson tells a different, but overlapping story with that of Gilead.  Arguably, Gilead should be read first, since it was written first, and I now I wonder how my experience of Home might have been different had I read Gilead first.  But I didn't, and so until I decide to read them in the "correct" order I will simply be left to wonder.  Quite honestly, I don't think that my experience of either book was necessarily lessened.  In fact, I think that my perception of Jack Boughton's character in Home was more intense for not having read the insights provided about him by the Reverend Ames in Gilead.  I was relieved to read them, as it softened Jack's character in an unexpected way.  However, Robinson's first foray into the life of a family in the town of Gilead isn't mainly about Jack Boughton, so much as it is about the aged Ames writing to his young son – a mixture of reminiscence, imparting of wisdom, and encouragement in faith.  Still, Jack haunts the Reverend's thoughts and words, and as Gilead provided me with new revelation about Jack, it did the same for Reverend Ames.  Now, perhaps this only proves that I should have read Gilead first, and maybe it does, but it also occurs to me that this reveals the brilliance of what Ms. Robinson accomplishes in these two books.  To be able to write about the same events, but from the different perspectives of various characters within the stories she crafted, and convincingly so, is quite remarkable.  The pathos which the reader experiences is palpable and powerful.

While I found the story of Home to be more emotionally gripping, I underlined numerous passages in Gilead, which is something I don't know that I've ever done before in a work of fiction.  The truths imparted and the insights into the human condition are notable, but Robinson's portrayal of the inner-life of a pastor was nothing short of revelatory.  I suppose Marilynne Robinson's literary achievement is evidenced by the fact that she won the Pulitzer Prize for Gilead.  I suppose…though a prize, no matter how prestigious, can hardly compare to the indelible mark Ms. Robinson's story leaves upon the reader.

[audio:http://michaelangelodv.com/sermons/LATC2011-Mision_Rich-Lusk.mp3]

Pastors Joe Thacker and Rich Lusk discuss St Mark Reformed Church's upcoming Living as the Church Conference: "Mission: Its Meaning and Manifestation." After listening to the podcast you can get more information and register for the conference HERE.

To listen without flash click HERE.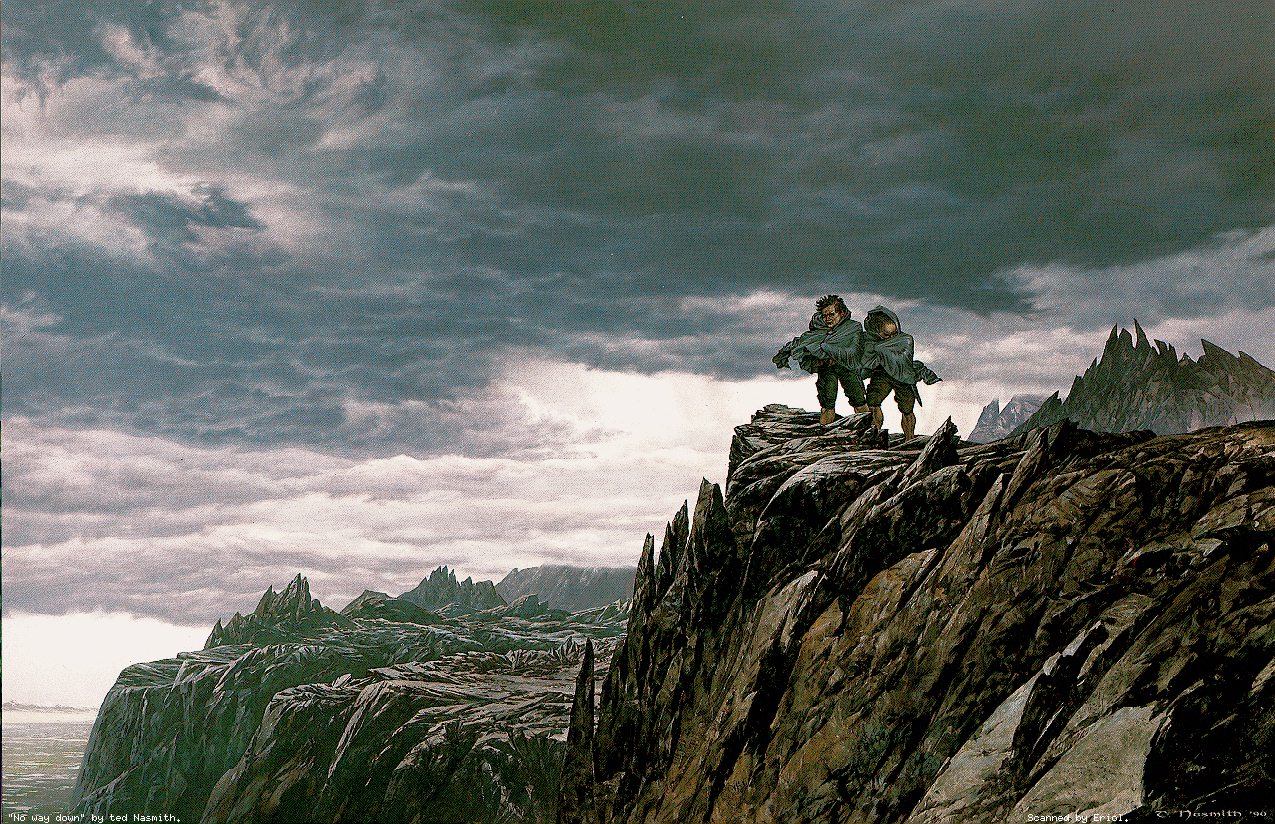 In J.R.R. Tolkien's The Two Towers, the following conversation takes place between Frodo and Sam while resting from their arduous climb up the stairs of Cirith Ungol.  The simple eloquence, the way in which we are reminded that we have a place in God's story of the world is profound.
'I don't like anything here at all,' said Frodo, 'step or stone, breath or bone.  Earth, air and water all seem accursed.  But so our path is laid.'

'Yes, that's so,' said Sam.  'And we shouldn't be here at all, if we'd known more about it before we started.  But I suppose it's often that way.  The brave things in the old tales and songs, Mr. Frodo: adventures, as I used to call them.  I used to think that they were things the wonderful folk of the stories went out and looked for, because they wanted them, because they were exciting and life was a bit dull, a kind of a sport, as you might say.  But that's not the way of it with the tales that really mattered, or the ones that stay in the mind.  Folk seem to have been just landed in them, usually – their paths were laid that way, as you put it.  But I expect they had lots of chances, like us, of turning back, only they didn't.  And if they had, we shouldn't know, because they'd have been forgotten.  We hear about those as just went on – and not all to a good end, mind you; at least not to what folk inside a story and not outside it call a good end.  You know, coming home, and finding things all right, though not quite the same – like old Mr. Bilbo.  But those aren't always the best tales to hear, though they may be the best tales to get landed in!  I wonder what sort of tale we've fallen into?'

'I wonder,' said Frodo.  'But I don't know.  And that's the way of a real tale.  Take any one that you're fond of.  You may know, or guess, what kind of tale it is, happy-ending or sad-ending, but the people in it don't know.  And you don't want them to.'
Thanks be to God that the happiest of endings awaits us (1 John 3:2).
Rich Bledsoe provides a fascinating historical and theological analysis of the principalities and powers on the Biblical Horizons Blog.  While lengthy, they are well worth your time and consideration.  Part 1 covers the period from the Early Church through the Reformation.  Part 2 explores the implications for the current world climate of the East and West.  One quotation Dr. Bledsoe cites, that is particularly interesting, comes the Academy of Chinese Social Sciences.  In trying to discern why the West has been so successful to date, the Academy reached this conclusion:
We studied everything we could from the historical, political, economic, and cultural perspective. At first, we thought it was because you had more powerful guns than we had. Then we thought it was because you had the best political system. But in the past twenty years, we have realized that the heart of your culture is your religion: Christianity. That is why the West has been so powerful. The Christian moral foundation of social and cultural life was what made possible the emergence of capitalism and then the successful transition to democratic politics. We don't have any doubt about this.
(This quote can also be found here in a different report).
That is a stunning admission, but neither is it surprising.  The Church is the salt of the earth and light of the world, and so wherever faithful Christians go, they are bound to have an impact upon the cultures, societies, and nations where God has placed them.  Since Jesus taught the disciples to pray, "Thy kingdom come, Thy will be done, on earth as it is in heaven," the Lord has been answering that prayer.  We still enjoy the fruit and blessing of the answer to that prayer here in the West.  And what an amazing thing it will be when the power of communism is toppled in China at last, and the Gospel of Christ's Kingship is openly proclaimed.
In the Lord's providence I was made aware of two articles today.  The first, Parish Evangelism, is a brief summary of the ministerial approach of Thomas Chalmers in Scotland in the 1800s.  Take a couple of minutes to read it, and I think you will be impressed with Chalmers' vision for ministry, if you are not already familiar with it.  The second article, Living Faithfully in the Hypercity is written by Jamison Galt, a pastor ministering in New York City.  It is a fascinating read, especially in light of the Chalmers' article, because of the fact that the approach Thomas Chalmers employed is very similar to the model that Pastor Galt is encouraging.   (I would not be surprised to find out that Mr. Galt has some knowledge of Mr. Chalmers' ministerial model.)  Chalmers was about the parish, establishing and ministering to a local flock.  Pastor Galt poses a challenging question, and then answers it in turn:
What will distinguish the work of urban Christians from the generational mass that is recently rediscovering the city and reversing post-war white-flight?

My answer: the local. Christians do not yet give sufficient attention to the importance of place— the hundreds of discrete neighbourhoods that compose a vast behemoth like New York City— nor to the shaping power their daily liturgies have upon particular communities. Considered in redemptive local impact, the creative and professional class is largely the invisible class. They're not often found on the stoop, at block parties, volunteering for neighbourhood organizations. Too often they engage the city like medium-term tourists, even as their activity transforms it into a stay-cation destination hospitable only to the super-wealthy, hip, and educated, and that as a launching pad for somewhere else. They often overlook the means found in Jeremiah 29 for seeking the welfare of the city: build houses and live in them, plant gardens and eat their produce, get married and raise children there, do not decrease. Such activity requires local and long-term focus.
As St. Mark Reformed Church is endeavoring to be discerning and faithful to her calling in the city of Nashville, the importance of place is very real.  There is an intentionality that must go into answering the question of "Where?" May the Lord grant us wisdom to answer that question.